Solo Porn Videos
14878
Subcribe
Most Recent Solo Porn Videos
Maija Riika - Warm Welcome
Early Release: April 26, 2018
Stefanija - Young Lady
Released: April 24, 2018
Big nipples tip perky medium boobs as cute Latvian slips out of her clothes to show off her tan lined tits. The shy horny student proves she's ready to masturbate as she spreads her thighs to put her cream filled bare pussy on display. Watch her show off her tight teen body!
Milaya - Teen Dildo Play
Released: April 24, 2018
Watch puffy lip coed Milaya as she peels off her lingerie teddy and fondles her medium boobs until her nipples are nice and hard. Once she's warmed up, nothing will stop this teen as she gets naked and grabs a dildo to shove deep into her cock craving bald twat.
Kler - Amateur Teen
Released: April 24, 2018
Kler is a certified nubile amateur who will bring you to your knees with her exquisite body. Her bra and thong follow her miniskirt dress to the ground, opening her body to an exploration with her soft palms and a pussy fingering that makes her meaty twat cream with excitement.
Nancy A - Shaving For You
Released: April 24, 2018
Sabina Rouge - Shimmering Seduction
Early Release: April 25, 2018
Heidi Rom - alternative collection
Released: April 23, 2018
Ali Claire - Secluded Moment
Early Release: April 24, 2018
Alexis Adams - Ready For Bed Maybe
Released: April 23, 2018
If you were wondering if Alexis Adams could get any hotter; well here is the shoot for you! This horny Cherry of the Month may look like she is ready for bed but that is the last thing on this horny girls mind! She loves to show off her sexy trimmed pussy through her sheer white panties...
Julia Red - Russian Touch
Released: April 23, 2018
Cute Russian Julia Red has the kind of ass that thongs are made for. Taking her time peeling the underwear down her long legs, she spreads her thighs so we can admire the gleaming sweetness of her bare twat and fills her fuck hole with her talented fingers in search of an orgasm.
Jana Cova - I Talk Dirty To You
Released: April 17, 2018
Do you know Jana Cover? She is over 30 years, she have a great body and long blond hairs, her pussy is nonstop wet, what can be better, when she talk to you (dirty talk) and play with her dildo sensual. You will cum 100% with her togehter in this video. Enjoey a wonderful video from the best MILF on earth.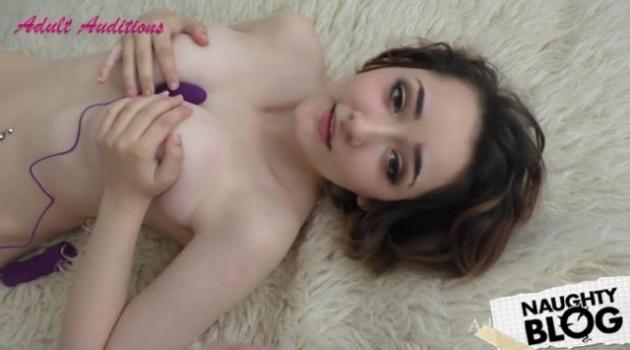 Melody Mels - Intense Orgasm - E236
Released: April 22, 2018
Czech Orgasm - E170
Released: April 22, 2018